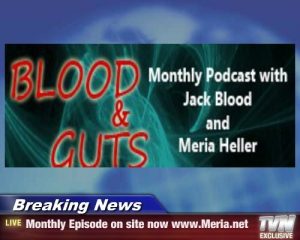 5/20/20 Blood & Guts, with Meria & Jack Blood.
Michigan floods and trumps threats; Postmaster general replaced by crony – vote by mail? election fraud; replay of 2016; Biden; Weld; Amash; solutions; new "norm"? freedom? laws are never repealed; Prep Act; vaccines; Bio Shield Act; no warrant to spy on all of us; Agenda 2030; contact tracing; proof of vaccine? banks; bioweapon or happy accident; go back to work? Bill: HR6666; ACLU doing amazing work; pro choice/pro life hypocrites; well on our way to total fascism and much more.
                                                           

20th Year on the net!
Education you don't get anywhere else – commercial/censor free because of your subscription. Support truly independent media –. All downloadable.