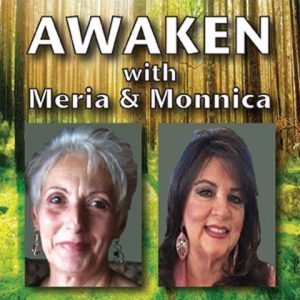 6/16/20 Awaken With Meria & Monnica.
Working with the elements; natural or supernatural? fire, rain, drought; can this pandemic be a blessing? Meria & Pele; everything has consciousness; honoring spirit and spirit keepers; the Medicine Wheel; miracles are normal; light and sound; how to clear energies; tools; intentions; the journey and how to enjoy it; why some readings don't predict certain events; free will; Akashic records; the power of mass consciousness and more.
                                                           

20th Year on the net!
Education you don't get anywhere else – commercial/censor free because of your subscription. Support truly independent media –. All downloadable.