---
The specter of the marauding serial killer has become a relatively common feature on the American landscape. Reactions to these modern-day monsters range from revulsion to morbid fascination-fascination that is either fed by, or a product of, the saturation coverage provided by print and broadcast media, along with a dizzying array of books, documentary films, websites, and "Movies of the Week". The prevalence in Western culture of images of serial killers (and mass murderers) has created in the public mind a consensus view of what a serial killer is. Most people are aware, to some degree, of the classic serial killer 'profile.' But what if there is a much different 'profile'-one that has not received much media attention? In Programmed to Kill, acclaimed and always controversial author David McGowan takes a fresh look at the lives of many of America's most notorious accused murderers, focusing on the largely hidden patterns that suggest that there may be more to the average serial killer story than meets the eye. Think you know everything there is to know about serial killers? Or is it possible that sometimes what everyone 'knows' to be true isn't really true at all?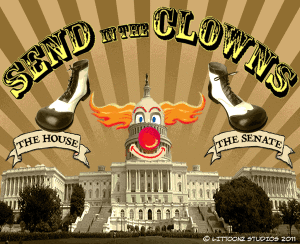 2/19/14 Send In the Clowns with Meria and Dave McGowan. Serial killers, murderers, handlers and patsies just some of what we discuss today. Michael Dunn and the murder of Jordan Thomas; Zimmerman claiming victimhood over killing Trayvon Martin; Miranda Barbour real life "Dexter" and her story of Satanic cult assassin; "hero" Carlos Arrendondo groomed for a long time; Steven Matthew Fernandes and his FBI handlers prior to induction in the Marines; militarized cops with immunity; the LAPD crimes; Lee Baca retiring Sheriff wants to decriminalize incest and child abuse? what's making people so crazy? Craig's list and the murders by Miranda Barbour; No justice for Kelly Thomas and so much more.
Your subscription gives you access to entire site 24/7. Subscribe today. Thank you.