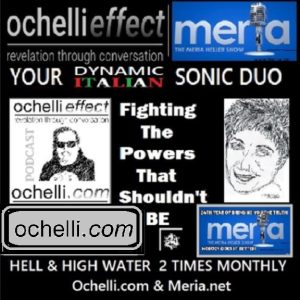 9/26/23 Hell & High Water with Meria and Chuck Ochelli.
The economy is worse than 2008; income vs. cost of living; who benefits from illegals? -corporations; adult kids at home; homelessness rising; Agenda 2030 in full force; money for Ukraine & Israel, nothing for the taxpayers; Charity begins at home; profit off blood; no lives matter; GOP clown show; Generational gap; dread for 2024 selection; no choice at all; Jimmy Carter and lots more.
Education you don't get anywhere else – commercial/censor free because of your subscription. Support truly independent media –. All downloadable.