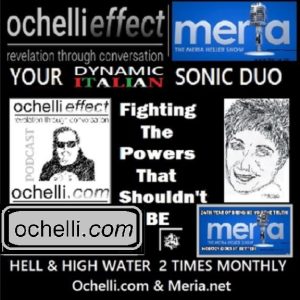 10/24/23 Hell & High Water with Meria and Chuck Ochelli.
The ever increasing cost of living; Health insurance; dental visits; covering presidents good and bad; medicare; Has Bidenomics improved your finances? baby boomers; the price and consolidation of food; homeless and toothless; Money for war, not the poor; charity begins at home; the speaker of the house circus; Eisenhower's warnings; Agenda 2030; flurry over South Park; Votescam; SCOTUS; lockdowns; corporatocracy; where's the protests? Survival of the Richest (see archives) and more.
Education you don't get anywhere else – commercial/censor free because of your subscription. Support truly independent media –. All downloadable.