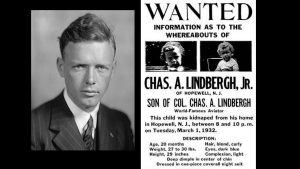 10/30/19 Meria with Donald Jeffries on his excellent book "Crimes & Cover Ups In American History, 1776-1963". Today we revisit the Lindbergh kidnapping. Why? If you don't know history you can't see it repeating itself over and over. Familiar names thru history: trump, Bush, etc -the real deep state; From Lincoln to Lindbergh; both trials jokes; Richard Hauptmann set up; the "alleged" kidnapping; FBI never called; Hoover believed it an inside job; practical joker; fabricated evidence; drunk attorney; Harold Hoffman, unsung hero; government conspiracies. Same M.O. today, it works every time.
                                                           

20th Year on the net!
Education you don't get anywhere else – commercial/censor free because of your subscription. Support truly independent media –. All downloadable.