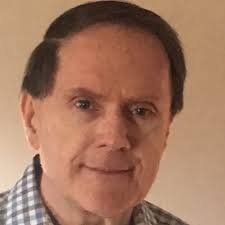 12/13/19 Meria with Donald Jeffries "Crimes & Cover Ups in American Politics 1776-1963"; Crushing dissent and free speech on "social media"; money buys social media; Harvey Weinstein-two sets of laws; our system of injustice; public defenders & plea deals; The Afghanistan Papers trillions wasted -cut food stamps; trump on Judaism; taxation without representation; consent of the governed? history repeats itself; Average worker earns less than $30,000 a year; Bob Chapman; the war on seniors; "Minority Report"; why no babies? living paycheck to paycheck while the rich get richer; the Stock Market and trump; Vanity Fair on the market; shootings at our bases and loads more.
                                                           

20th Year on the net!
Education you don't get anywhere else – commercial/censor free because of your subscription. Support truly independent media –. All downloadable.