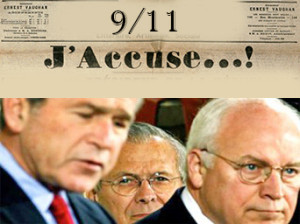 8/20/13 Meria Interviews whistleblower (UL),co-editor of the Journal of 9/11 Studies, author Kevin Ryan on his excellent book "Another Nineteen-Investigating Legitimate 9/11 Suspects". Total stand-down on 9/11 of our air defenses, who was responsible? No one fired – why not? 9/11 was the origin of the war on terror and the beginning of the militarized police state; 4 yrs to compile the info in this book; Iraq based on total lies; justifying state crimes; Kevin worked for UL and questioned them on 9/11, got fired; Why did Bush/Cheney prevent investigation for 14 months? Daschle and anthrax; framing Muslims – why? From 9/11 to Boston; Kissinger as first choice? the Jersey Girls; Prince Bandar "Bush"; John Brennan and George Tenet; FBI's part; CIA within the CIA; Saudi's and UAE should be investigated, the ISI too; BCCI and the CIA; 9/11 a transnational operation and global coup/power grab; who benefitted? doublethink; Mr. Sliney; Dick & Don in perfect position to co-ordinate 9/11 attacks; Norm Minetta; Guiliani's foreknowledge; Operation 40; the Overworld of the political elite;continuity of government with PNAC crowd and more. Meria HIGHLY recommends this book. Kevin will be back next month. You Tube Video here.
Support truly independent media only supported by YOU the listener. Total access to site 24/7, no commercials.
---
Were the crimes of September 11, 2001 solely the work of Osama bin Laden and nineteen troubled young Arabs, or were more powerful people involved? After a decade of investigation, the long-time co-editor of the Journal of 9/11 Studies, Kevin Ryan, offers an evidence-based analysis of nineteen other suspects. Although a number of books have demonstrated that the official accounts are false, Another Nineteen takes the next, crucial step toward a new investigation into the crimes of 9/11. With the support of victim's families and leading 9/11 researchers, Ryan examines nineteen suspects who were in position to accomplish major elements of the crimes that still need to be explained. Detailed evidence is presented that reveals how each of the alternative suspects had the means, motive and opportunity to accomplish one or more aspects of the 9/11 events. In light of a forty-year history of deep events and crimes against democracy, Ryan shows how 9/11 fits into the pattern of a deep state operation, how the alternate suspects worked together throughout that history, how each was connected to two men who were in perfect position to coordinate the attacks, and how these suspects can either be charged with 9/11 crimes today or further investigated in focused ways.